Quality Services at Subaru of Loveland
Protect your investment and preserve the longevity of your new or used vehicle by choosing to service with us. Our experienced staff has your best interest at heart regarding routine maintenance, repairs, and saving money. At Subaru of Loveland, we want our Windsor and Johnstown locals to feel safe. We make sure your vehicle is equipped with top-notch parts and accessories without extensive spending. We have familiar brands with frequent rotating deals such as rebates, discounts, and more . See why our service center is the right place for you.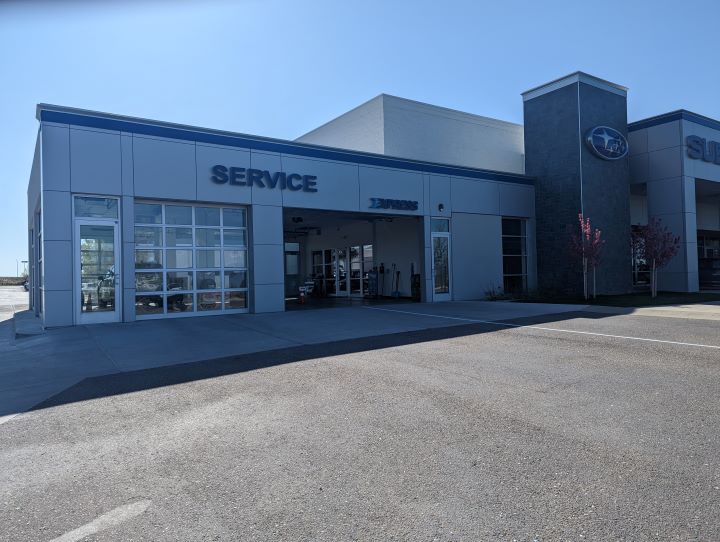 Get Your Oil Changed Near Fort Collins
Oil changes are a must during car ownership. If your car runs on gasoline, it runs on an engine, and engines need oil. Without regularly changing your oil, you risk your engine overheating, breaking, and other crucial factors that will impact mobility. Get your oil changed quickly and efficiently for a fair price with our service center.
Tire Change & Rotation
Over time, tread on your brand-new tires will wear down, causing you to be susceptible to hydroplaning, slipping on black ice, and failing to stop when you use the brakes. Avoid this altogether by ensuring your tires are rotated regularly to prevent balding on one side and complete tire changes once fully used. We'll help you get the best tire deals possible.
Easy Brake Checkups
It's time for a checkup if you start to hear screeching or grinding when using the brakes. In any scenario, you should always be confident that your vehicle will come to a complete stop when you press on the brakes. Our trusted technicians will thoroughly check the health of your brake system and keep them in good standing so that you and your loved ones can travel safely at all times.
We'll Test Your Battery
If you notice your dashboard, headlights, or digital instrument lights are looking a little dim, you need your battery tested. In warmer and colder temperatures, frequent use of heat and air conditioning can quickly drain your battery, especially if the engine isn't in use. In most cases, batteries in any vehicle will need replacement after a few good years of being used to their full potential. If you find yourself having to jump-start your car just to use it, or you swear you just got a new battery not too long ago, there could be another mechanism causing your battery to deplete faster. Bring your vehicle in, and we'll diagnose and fix the issue.
Wheel Alignments
Many people don't think about how important wheel alignments can be during regular service appointments. For most, they might think you only need one if you're unable to steer straight. However, that's not the case. Alignments do more than impact your ability to steer straight; they also impact suspension, tire life, and other mechanisms that may become damaged due to poor alignment, causing you to undergo worse fuel efficiency and more out-of-pocket costs.
Visit Our Service Center at Subaru of Loveland
Make an appointment online to secure a date with our service center so that we can work around your schedule and budget. We'll even quote you before we get to work! Just give us a call. If you have any questions or concerns about our services or ongoing recalls in the latest news, don't hesitate to reach out.